95ft Yacht Andreika – Cabo San Lucas
Call Craig Leonard 213 325 6740
Cell in Cabo 044 624 160 9039

95ft Yacht Andreika – Cabo San Lucas. The beautiful 95 ft Andreika was built by Azimut in 2008 by creative yacht builder Stefano Righini. The yacht features an incredibly spacious second deck with a built in jacuzzi tub. With 4 state rooms, the Andreika has ample of interior space with modern and sleek upscale finishes. Outside there is a large area perfect for tanning and a full bar located on the second deck. The yacht will please those looking for a fun, or just a fantastic day on the water.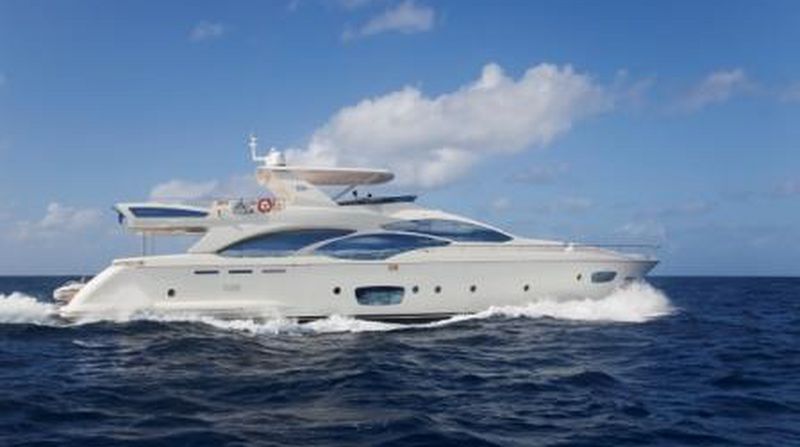 95ft Yacht Andreika – Cabo San Lucas leaves nothing to be spared, as we have every imaginable toy on board from wave runners/jet skis, private tender, paddle boards, scuba gear, snorkeling equipment and any other marine toys you can think of. Our crew is experienced, and goes a step above any of the competition, also we dont mind giving some so that your adventure is fully satisfied.
Please, we ask you to board our luxurious yacht the 95ft Yacht Andreika – Cabo San Lucas and relax and realize you are in good hands, and we are here to comfort all guests as we cruise the ocean in some of the most beautiful waters in all of Mexico Pacific Riveria, Los Cabos.
Craig Leonard a long time Cabo resident has more than 40 years of experience in custom yacht and sport fishing charters, along with diving, snorkeling and all the activities Los Cabos has to offer. We are a trusted name in Mexico and have a great reputation for insuring your lifetime adventure is fulfilled with no problems and the best possible experience. We do look forward to working with you to find the best t luxury yacht in Los Cabo.